Reintroduction (2018 – 2020)
field recordings, photos, videos
5. 11. – 30. 11. 2020, Divadlo na Orlí, Brno, Czech Republic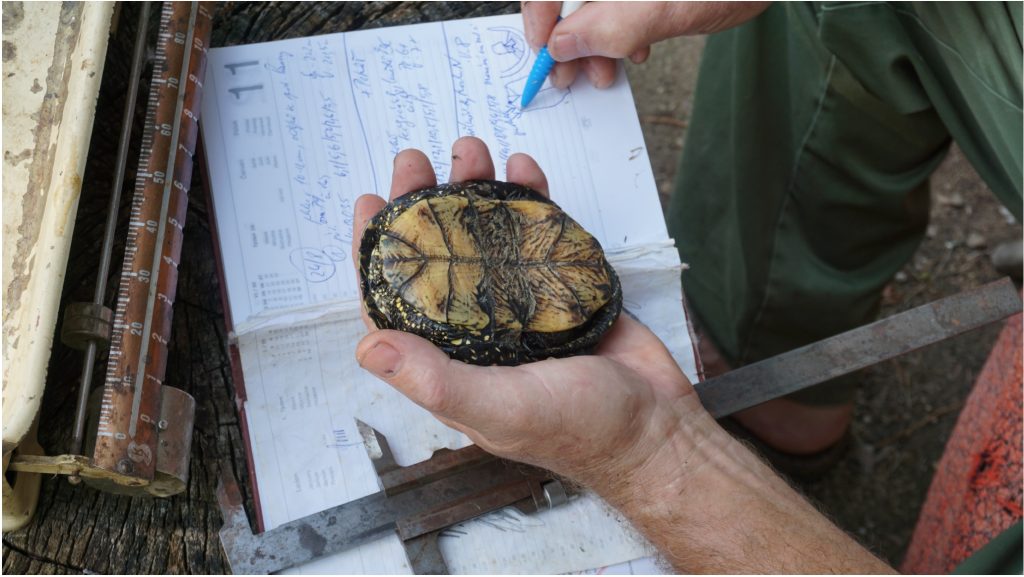 In 1989, a significant floodplain in the forests of South Moravia was destroyed by the construction of artificial reservoirs by the ruling Communist Party. After filling the tanks with water, the area has become uninhabitable, affecting the original flora and fauna as well as
residents of flooded villages, who were displaced.
The story takes place near the water reservoir, in a gravel pit called "Betlém" which zoologist Dr. Miroslav Šebela used as an asylum for evacuating animals. Over the past decades, he has tried to reintroduce an extinct species of swamp turtle into the environment. The result is successful, with more than 400 turtles living at the site. In the sound recording, we hear him meet with selected individuals, observing their life through the analysis of turtle carapaces.